There's just something about the rain that brings out the spirit in all of us. Maybe it's the drop in temperature or the gloomy atmosphere, or perhaps the sound of raindrops. While driving in the rain is a hassle, music makes everything much better. Some rainy day tunes to listen to can make watching raindrops trail down your windowpane enjoyable. So whether you're staring blankly into the taillights of the vehicle in front of you while stuck in traffic or gazing longingly at the gloomy clouds, we created a playlist for you featuring the mellowest tunes for your rainy drive. This isn't your stereotypical monsoon playlist of jazz music or lo-fi beats. We made sure to keep this selection chill and reminiscent of a grey, rainy day mood. Here are a few songs for your ultimate monsoon playlist that may be worth adding if you don't have them saved already.
1. Ek Ladki Bheegi Bhaagi Si
This is a Kishore Kumar classic in all its glory. This song is about a rain-soaked girl who is out late at night by herself. Madhuala only seen briefly, but the song focuses on the mechanic, Kishore Kumar, who can play amazing melodies with his tools. With S D Burman's music, this song becomes even more admirable.
Savaari Recommended Road Trip: Delhi to Manali
2. Ghanan Ghanan
This song perfectly expresses our feelings as we wait for the rain. Also, this may be the only song that depicts the cultural and socioeconomic connections to rain, particularly how agriculture is dependent on it. Although this is a happy song about rain, it ends on a sad note as the clouds fade away.
Savaari Recommended Road Trip: Things to Do in Kutch – A Complete Travel Guide
3. Rimjhim Girey Saawan
This song, from the movie Manzil, has two versions: male and female, with the former being more popular. The female version, performed by Lata Mangeshkar, is more lively and interesting, depicting two happy lovers walking in the rain. The majority of the song was shot in south Mumbai, with its old Victorian buildings, open grounds, and the squeaky clean Marine Drive promenade in the rain.
Savaari Recommends: Things to Do in Mumbai – A Complete Travel Guide
4. Barso Re Megha Megha
If you get overjoyed to see the rain, what better way to express your joy than a little gig in the rain? There's something liberating about rain, and this song almost proves it. In this film, it is Aishwarya Rai who is first seen singing in the rain and then running away from home to meet her lover as the song ends. It's the perfect song to add in your monsoon playlist to get your spirits high.
Savaari Recommends: Ahmedabad to Surat Road Trip
5. Barsaat
So you're alone, cold, and tired from a long day at the office. You want a tune that'll keep you awake during the drive, but at the same time mellow you down so you can quickly transition from hopping out of your vehicle and into bed. This masterpiece by Adnan Saami with his velvet voice should do it.
6. Tip Tip Barsa Pani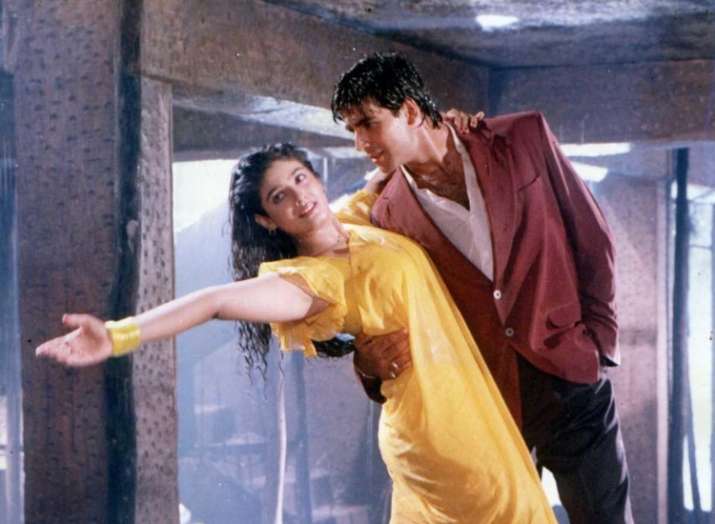 This is one of the most well-known songs from the 1990s, starring Ravina Tandon and Akshay Kumar from the movie Mohra. This song has become one of the most famous rain songs, thanks to Raveena Tandon's sensual rain dance in a yellow saree. Its catchy tune and Akshay and Raveena's performance make it a must-have song in your monsoon playlist.
7. Bhaage Re Mann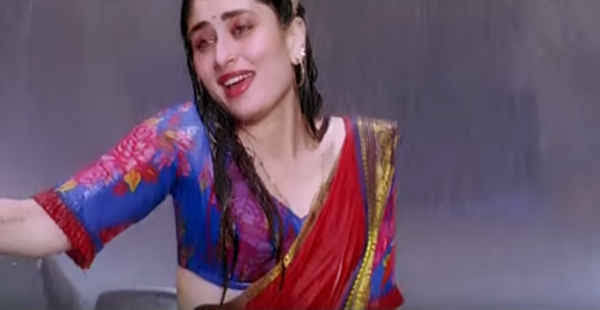 Want to soak up the nice weather and make the most of it? Then play this soothing and relaxing song from the film Chameli. Kareena Kapoor Khan is seen dancing to her heart's content and enjoying the rain in a carefree manner in this song.
8. Kabhi Jo Badal Barse
Here's one for when you just feel like zoning out—nothing but your hands on the wheel, the sight of rain trickling down your windshield, and a melancholic piano tune playing in the background during your drive.
9. Baarish
You can play this track in the background if you just want to relax and enjoy the rain. Every time the song is played, it makes us want to go out in the rain like Shraddha Kapoor in this video and get drenched peacefully.
10. Baarishein
Catchy beat, slow-paced, and with lyrics that'll make your passenger's spine melt into the front seat—perfect for busting out on a drive home from a rainy evening date. The song sung by Anuv Jain expertly blends bleakness with little droplets of euphoric sound.
11. Pyaar Hua Iqraar Hua Hai
Of course, we had to end this list with a rainy day classic. This is a quintessential song to belt while you're splashing through puddles and swinging around light posts. It'll give you a "glorious feeling" and make you happy again.
So what are you waiting for? Book a cab, talk to your chauffeur, connect to the car's music system and blast out these rainy tunes. Let us know what other songs you have saved for when it's raining cats and dogs in the comments.
Last Updated on September 28, 2022 by blogadmin
A quick summary
Article Name
Savaari Curates: Your Ultimate Monsoon Playlist for Road Trips
Description
Whether you're staring blankly into the taillights of the vehicle in front of you while stuck in traffic or gazing longingly at the gloomy clouds, we created a playlist for you featuring the mellowest tunes for your rainy drive.
Author
Brand
Logo